Skills camp
Do you want to be able to fake out a goalie and score? Or make a backdoor pass to your teammates? Or do you want to make sure your positioning is perfect? These aspects are signs of great players. However don't forget that you also need to stop your opponent from scoring in your own end... THIS CAN BE THE DIFFERENCE BETWEEN LOSSING AND WIINNING A GAME... THAT´S WHY WE HAVE A SPECIAL SKILL CAMP.

Come to our intensive one day hockey camp devoted to develop your individual hockey skills.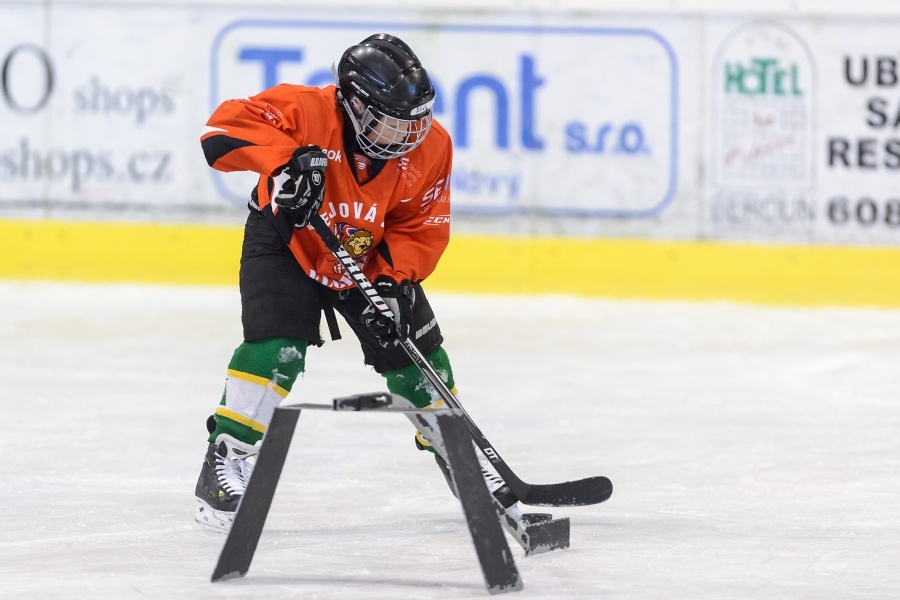 You will be practicing, puck protection, fakes, passes, finding open spaces, winning 1v1 battles and of course shooting and other kinds of finishing (Even though we have a shooting special for that).
Everything is under emphasis of precision, correcting mistakes, combining of all your skills. We are focusing on improving your skills, perfecting your fakes, looking for open space in both zones, 1v1 battles from both points of view, passes and small area game like situations. Players work in groups of 4-6 divided by age and each group has their own coach.

During the day you will have 2-3 practices on the ice, 1 off ice specialized practice on specialized shooting range.
During this entire time coaches will be focusing on these key aspects:
PERFECT TECHNIQUE - CORRECTING MISTAKES - POSITIVE ATTITUDE - SPECIALIZED OFF-ICE PRACTICE - CORRESPONDING WITH THE GAME - HAVING FUN

. . .LIVE HOCKEY!!!