Individual Hockey Camps
We are opening brand new individual hockey camps, giving you a chance to practice in groups of 2 players with one dedicated coach in each group

22.10.-28.10.2023 Individual hockey camp "1/2" Prague
29.10.-04.11.2023 Individual hockey camp "1/2" Prague

31.03.-06.03.2024 Individual hockey camp "1/2" Prague
07.04.-13.04.2024 Individual hockey camp "1/2" Prague
PRICE: 800€ (1/2 - includes only practices)

It's a simple rule: fewer players on the ice means more time and space for the coach to correct players mistakes. That is why Sports Events added two brand new individual hockey sessions (2/1 and 3/1).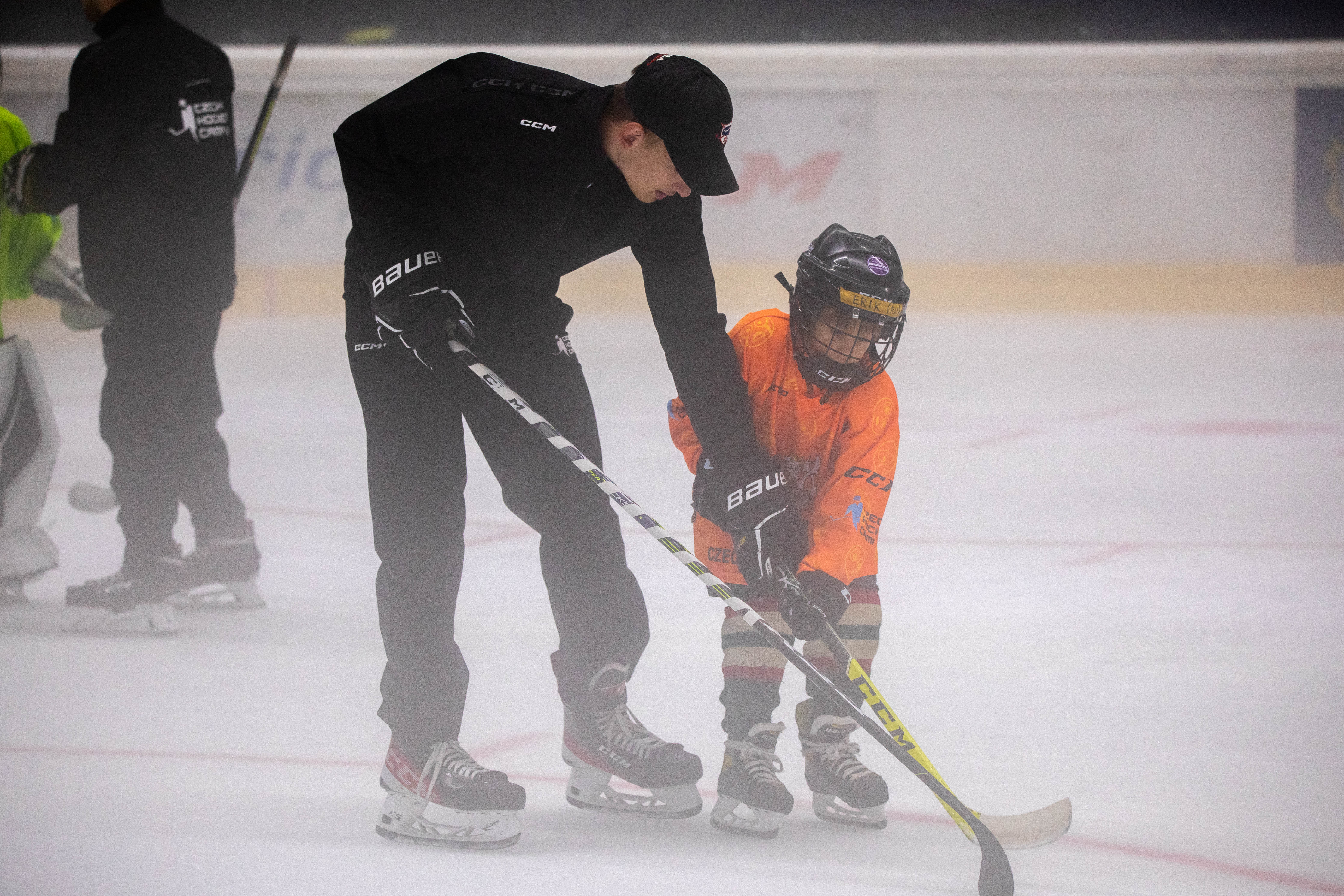 2/1 Camp: Coach takes an Individual approach with players. Those sessions are going to be mostly focused on developing skills, and intensive development of a player's individual skills.
3/1 Camp: The principle stays the same but since there will 3 players in each group it will include basic game situations and how to deal with them.
These intensive hockey sessions/practices are going to make you better as an individual and also give you a better understanding of game situations. As we have fewer players on the ice, coaches can pay much more attention to you and help you to get better as a player. Also you will be able to repeat the drill multiple times in-groups of 2 or 3 players.
What you are going to Experience
This intensive specialized individual camp includes practice on the ice TWICE a day and off ice practice ONCE a day. Off ice practice mostly focuses on stickhandling and shooting.
Who is going to take care of you
All players will be taken care of by the most experience and qualified coaches from the Sports Events team. These coaches are well known for their knowledge of the "Czech hockey school" as well as many other international systems.
Throughout, the coaches are going to make sure that players are:

PERFECTING TECHNIQUES - CORRECTING MISTAKES - A KIND ATTITUDE - SPECILAIZED OFF ICE PRACTICES - HAVING FUN

So what are you waiting for? Don't hesitate and come train with your personal coach on and off the ice.