GOALIE ACADEMY - SPECIALIZED CAMP FOR GOALKEEPERS
02.04.-08.04.2023 Prague (includes only practice)
09.04.-15.04.2023 Prague (includes only practice)

30.07.-05.07.2023 Prague (includes only practice)
06.08.-12.08.2023 Prague (includes only practice)

Price: 800 €

30.07.-04.08.2023 Velke Popovice
Price: 600 €
16.07.-22.07.2023 Beroun
23.07.-29.07.2023 Beroun
27.12.-02.01.2024 Beroun
Price: 850 €
Come to our high quality practices under the supervision of professional coaches (most of whom are former goalies), who have prepared effective training plans for you, which they will tailor make for you to suit your skill level. The head coach of GA is Jiri Hajek (personal coach of the Czech Olympic team goalie Dominik FURCH). GOALIE ACADEMY is precise, focused, with technically demanding practice on the ice and corresponding specialized off-ice practice, which focuses on the development of your individual skills, as well as how to deal with the game situations. We know the right techniques, but we make the effort to support your personal styles and techniques, and use the ones that are most suitable for you personally.

You will work in groups of 2-3 goalies divided on the basis of age and skills level. Each group is run by one coach.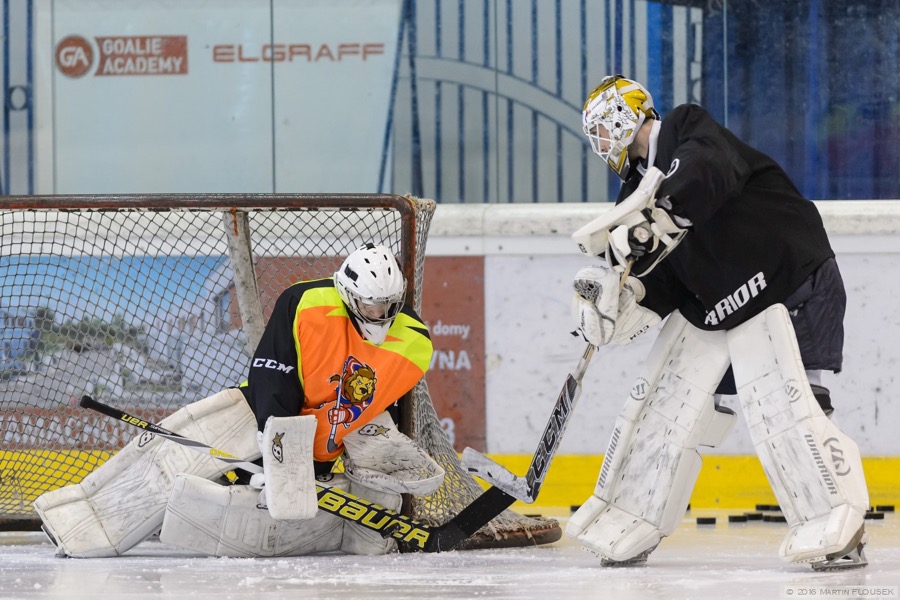 What do you experience every day:
special goalie practice on the ice under supervision of goalie coaches
practice on the ice with players, always under the supervision and with feedback from a goalie coach, it means you can improve your goaltending in the real game situations
specialized off-ice goalie practice
regular practices and games together with players
matches
You can experience GOALIE ACADEMY in fall, winter, spring and summer as well!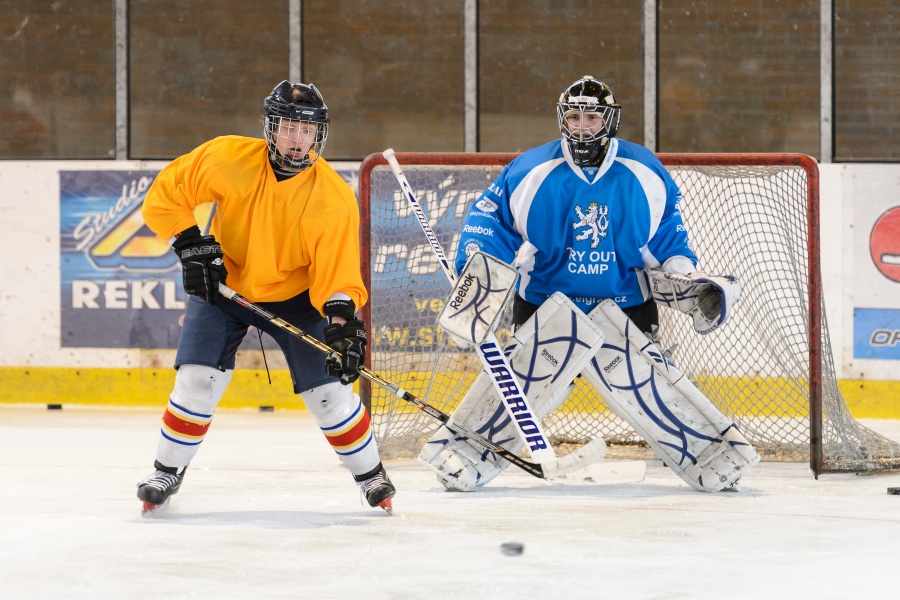 You can be participant of goalie camp during whole year. WE usually organize one to run in the fall, two in winter, two in spring and several throughout summer.
We will work on improving and adjusting of your skating and catching technique, you will be able to perfect your technique of each component of larger techniques, which we will teach you at the camp. We will teach you how to use new skills and knowledges in the game. How to deal with cutting down the shooting angle, connecting together partial skills, deal with rebounds, deal with various game situations and catching the puck in real game situations. You will try everything in game-like situations and the coaches will give you a lot of feedback and advice during the drills and help you to improve on the real situation you have just played. We will do all of this whilst respecting your skill level, personal and technical limits. Simply put, we will adjust everything to make it suitable for you personally.
TRAIN WITH US - LIKE DOMINIK FURCH OR ROMAN WILL - OUR PATRON
There have been hundreds of goalies on GOALIE ACADEMY, which has been part of the CZECH HOCKEY CAMP since 1999. Some of the players were: Dominik FURCH from Russian AVANTGARD Omsk, who will represent Czech Republic at the Olympic Games 2018 and also represented the Czech Republic at two World Championships.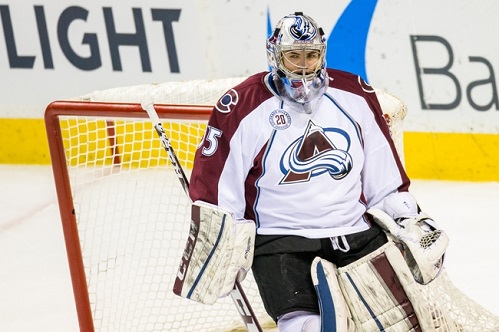 Or Roman WILL BILI TYGRI Liberec, recently one of the best goalies in Czech extraliga, who signed the contract with Colorado AVALANCHE following his participation in the FA NHL GOLAIE CAMP.
During this entire time coaches will be focusing on these key aspects:
PERFECT TECHNIQUE - CORRECTING MISTAKES - POSITIVE ATTITUDE - SPECIALIZED OFF-ICE PRACTICE - LINKING TO THE GAME - HAVING FUN - RESPECT YOUR PERSONAL STYLE
So don´t hesitate and apply to our specialised SportsEvents goalkeepers school - GOALIE ACADEMY.
. . .LIVE HOCKEY!!