LIVE US HOCKEY CAMP ON CZECH ICE OR CZECH HOCKEY CAMP ON US ICE
4D us HOCKEY CAMP
14.07. - 15.07. 2018 Weekend American camp Velke Popovice/Prague
16.07. - 20.07. 2018 American 4D Hockey camp Velke Popovice / Prague
23.07. - 27.07. 2018 SE Czech-US 4D hockey camp Detroit
PRICE: 500 €
200 € (weekend)
camp in the Czech Republic

PRICE: 590 €
Detroit

Like the goalie camp of Francois Allaire, this camp is also an opportunity to attend the American hockey school in Europe (without the need to travel overseas). The camp of respected Michigan skills coach, with Czech roots, Petr Tichy will be in the Czech Republic for one week. The second unique opportunity is the camp in Detroit, which combines the American style of Petr Tichy and Czech style of the head coach of Czech hockey camp Viktor Lukas.

4D PHILOSOPHY
4D Hockey Training LLC was founded in 2012 and has continued to be a growing leader in the Metro Detroit area by offering all aspects of hockey development. It is not as simple as it sounds to be born a hockey player.
Practices are primarily focused on improving skating, not only the technique, but also the power, speed, movements and changes of direction in small areas. The next goals of 4D practices are stickhandling, skillfullness, precise and nimble finishing, guarding the puck or drills and games in small spaces. The players work in small groups.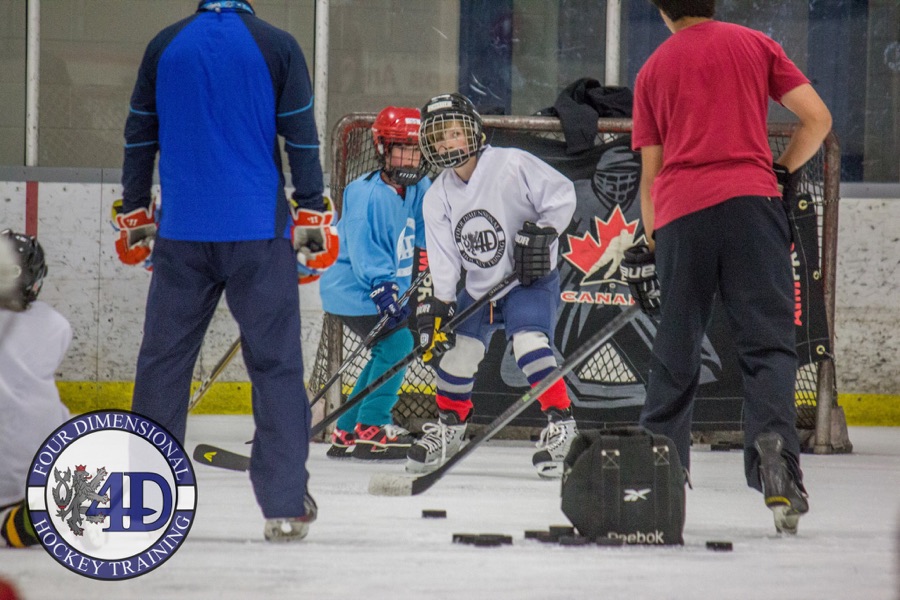 Our four dimensional levels of training prepare you to compete at a professional:
DEVELOPMENT
DEDICATION
DISCIPLINE
DIGNITY
"Train to match professional players on each level of skills."
Who runs the camp
The head coach is Petr TICHY, the owner and leader of highly acclaimed 4D HOCKEY training school in Detroit, Michigan. He is the head coach of CHL/D1 College / Pro Prospects camp as well as the LITTLE CEASARS AAA hockey club (the Detroit Jr.Wings), the Rolston academy and he also ran the Development camp of the RED WINGS in the summer 2017.
TESTIMONIALS:
"My son has been training under Petr Tichy for 5 year. When our son was 7, we recognized that he was a talented little hockey player, but needed the extra skill development that he would not receive from a typical hockey practice. Petr's lessons truly cater to my son's needs year after year. He increases the intensity of each and every lesson to meet his physical abilities and emotional needs, while focusing on developing my son's skills and strength as a hockey player. Petr has this high level of hockey knowledge, understanding and experience. He has the ability to recognize quickly and determine the specific stick handling or edgework drill that focuses on my son's needs during every lesson. Regardless if he is working with a group of kids or my son alone, he keeps them move and engaged with his respectful and motivating demeanor. What is most rewarding to my husband and I, is watching our son play hockey and knowing that Petr has played a huge roll in his skill development over the years."
Jennifer Kafati - who son is a regular participant of 4D camps
. . .LIVE HOCKEY!!!