Sport Facilities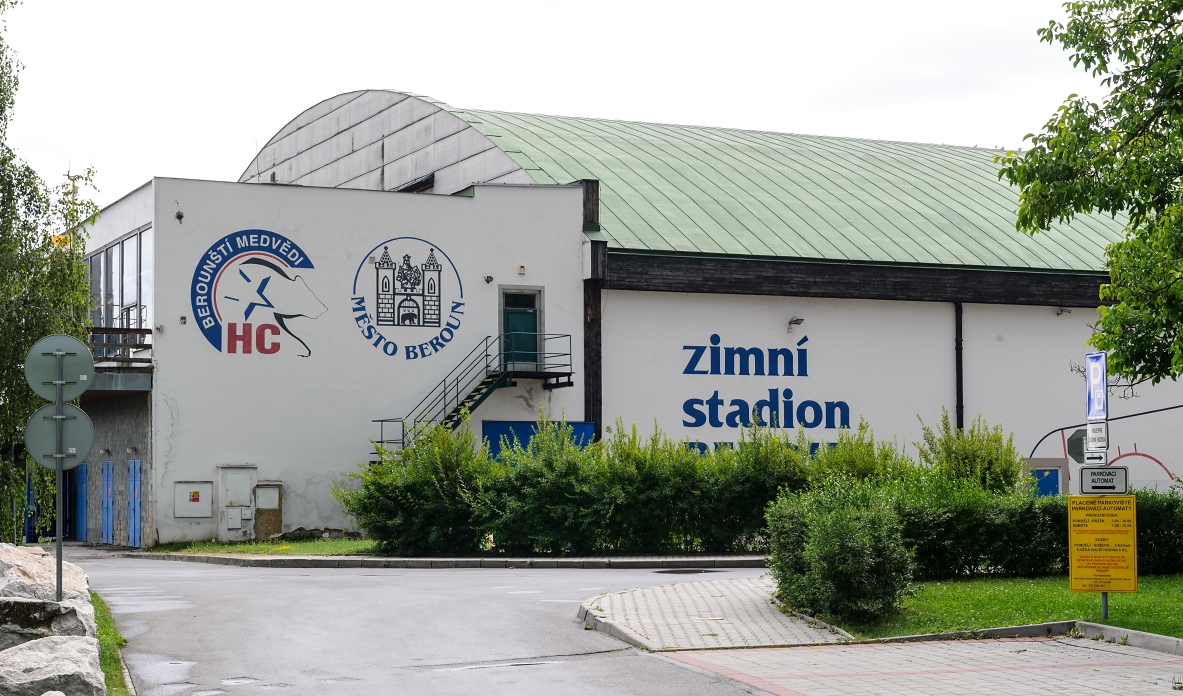 ICE HOCKEY STADIUM BEROUN
The base of most of our ice hockey camps and other events. It's a strategically placed stadium and the home of the HC Beroun. We chose this rink because of their facilities and other sport areas by the rink. You will be able to practice on the ice that is 58 x 28 m. In the garages we have built specialized shooting range, where we do our specialized off-ice practices. Joined to the rink is also a hotel with a restaurant, which all our participants use during camps.
Right next to the rink is a shop with hockey equipment available and a place where you can also sharpen your skates. You can also use the nearby swimming pool, which is a great place to relax. The sport swimming pool is 120 - 160 cm deep and 25 m long and has 6 swimming lanes.
After a hard practice you can use the relaxation center which includes; air massage beds, cave, a geyser, water spouts, water massages etc., the whirlpool, sauna or one of the 3 flumes (the outside one -is 78M long, wild flume, where you slide using tires or the 15m double flume.
There is also a fitness center in the arena, which has a place for group workouts and a weight room. There is also another fitness center right by the ice hockey stadium.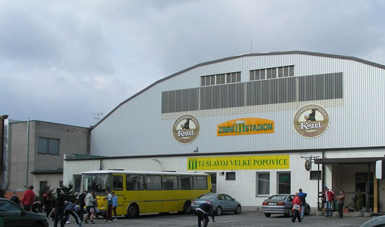 ICE HOCKEY STADIUM VELKE POPOVICE
It's a second home for our hockey schools and it's the home rink for HC Slavoj Velke Popovice. This is where our national team has practiced before the World Championships since 2015. Adjacent to the rink we have built a outdoor shooting range. There is a gym inside the rink, which is a great place for stickhandling and other activities.
The rink has a capacity for 900 fans. The rink is also close to a world known brewery. Attached to the rink is a newly reconstructed 3 star hotel with restaurant which gives participants a luxury stay.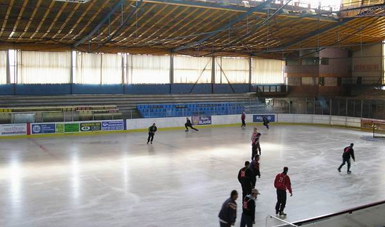 ICE HOCKEY STADIUM NYMBURK
This rink has been reconstructed to be a training facility, which has become a favorite place not just for domestic teams but also the Czech national team and Dynamo Moskva, which is one the best teams in the best league in Europe (KHL). We go there sporadically but when we do go it's always a pleasure. One of the biggest benefits of this rink are the huge dressing rooms.
There is a fitness area with three big rooms, weight room, exercise rooms, a relaxation center, sauna, solarium and you can also have a massage in the basement the of hockey rink. There is a huge sports hall that is approximately 600 m2, ideal for all kinds of ball sports on the first floor.
There is also pro shop with most hockey equipment and a beach volleyball court. The hotel is right next to the rink and restaurant is at the rink with a view of the ice.