Czech OPEN Amateur Championship 2022 proposition
18th Annual Czech Amateur open Championship of ice hockey 2022


CALENDAR 2022
01.04.-03.04.2022 Czech Open Liberec Div. "C"
08.04.-10.04.2022 Czech Open Prague Div. "C"


22.04.-24.04.2022 Czech Open Pilsen Div. "B" + "C"
08.05.2022 Czech Open Final Div. "C"
FEE: €720
DEPOSIT: 200 €
YOU CAN CHOOSE WHICHEVER DATE IS CONVENIENT. YOU ALSO CAN PLAY IN MORE THAN ONE TOURNAMENT. DON'T DELAY AND SIGN UP SOON, BECAUSE WE HAVE MORE TEAMS INTERESTED EACH YEAR.
PLAYERS FROM FIRST LEAGUE, SECOND LEAGUE, CZECH EXTRALIGA, CZECH JUNIOR EXTRALIGA OR ANY OTHER JUNIOR PLAYERS, NOR U18 OR U16 ARE NOT ALLOWED TO BE PART OF THIS TOURNAMENT. NEITHER ARE INTERNATIONAL PLAYERS WHO HAVE PLAYED AT A LEVEL EQUAL TO THIS LEVEL OF HOCKEY.
Tournaments for division "B" and division "C" are ONLY for Amateurs: Are you afraid that teams in the A group are going to be better than your team? Take a look at DIVISION B and C in the menu... There are much stricter rules to sign up for these tournaments.
SYSTEM:
The system varies based on how many teams sign up. We have system for 4-14 teams and each team is guaranteed at least 5 games each tournament. The team that wins the tournament is going to the FINAL day.
WE WILL ARRANGE CONVENIENT PRICES FOR YOUR HOTELS AND EACH PLAYER WILL GET A DISCOUNT IN THE RESTAURANT. ALL GAMES WILL BE POSTED ONLINE IMMEDIATELY AFTER EACH GAME, GAMES WILL BE STREAMED ON THE TV RIGHT AT THE RINK, EACH TEAM WILL HAVE THEIR OWN LOCKER ROOM FOR THE ENTIRE TOURNAMENT, HISTORICAL STATISTICS, ALL-STARS TEAM, AND WE BRING IN BRAND NEW THINGS EACH YEAR.
AWARDS:
The winning team goes to the FINAL day to compete for the title of Czech Amateur Champion, free of charge. Teams that place in the TOP 3 get original minced medals. All teams get memorial trophy. Every player also gets a small present.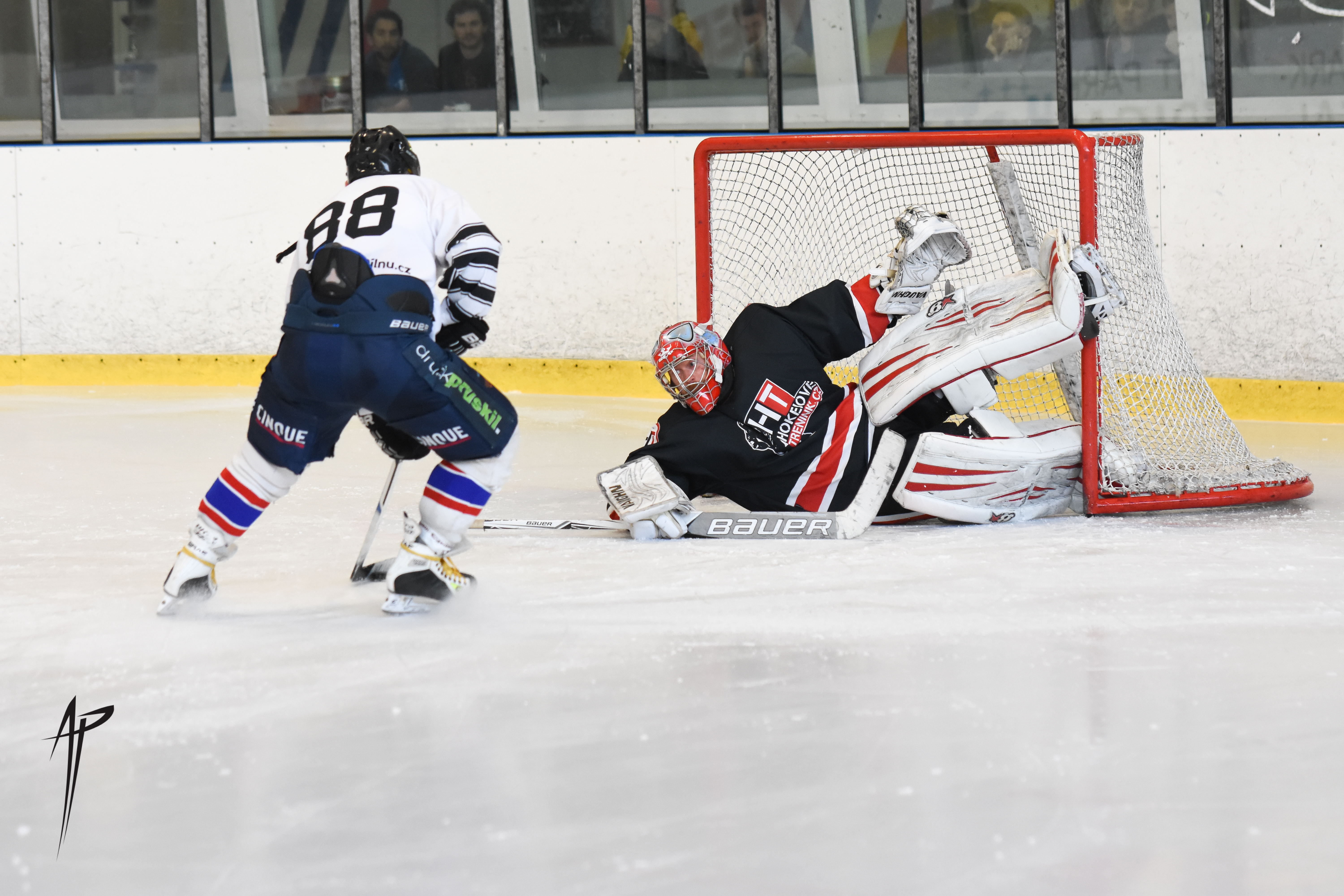 Player with the most points gets a trophy

The best goalie (based on goals against average) gets a trophy

All-Stars team - the 6 players selected for this team get a trophy

Best player in each game - gets a plaque

The most improved team (whoever improves the most in standings) gets a traveling trophy that has engraved players and team name, and at the end of the year they will receive a replica.

International Champion - The highest standing NON- Czech/Slovakian team becomes the International Champion and gets a traveling trophy for a year.


SIGN-UP:
If you want to sign up please email: mcra@sportsevents.cz or
kamil (a) sportsevents tecka cz
lukasviktor (a) sportsevents tecka cz or call +420 604 575 032.
The deposit of €200 is needs to be paid on bank account FIO banka:
Account number: 2200268860/2010
IBAN: CZ4220100000002200268860
SWIFT code: FIOBCZPPXXX
The deposit is binding and if you do not attend the tournament or you leave the tournament this deposit will be forfeit.
Deadline for sign-ups and deposits (in case that particular tournament get filled we will ask you to pay your deposit immediately):
Don't hesitate and sign up, there is a limited number of teams that can attend each tournament and every year we have more teams interested. If the tournament gets filled and you have not paid your deposit you could be replaced by other team that is interested.
FIRST AID is going to be on standby at the rink for the entire tournament.
AFTER EVERYONE SIGNS UP WE WILL SEND YOU MORE DETAILS WITH EXACT TIMES OF EACH GAME.