Shooting, finishing and making plays in front of the net can decide the outcome of games
Ice hockey is a game of goals and so the quality of your shot can make huge difference. As well as the quality of the shot, the placement of the shot and the spot you choose to take your shot. You need be quick at decision-making, have creative ideas; good reactions for rebounds, and always go to the net.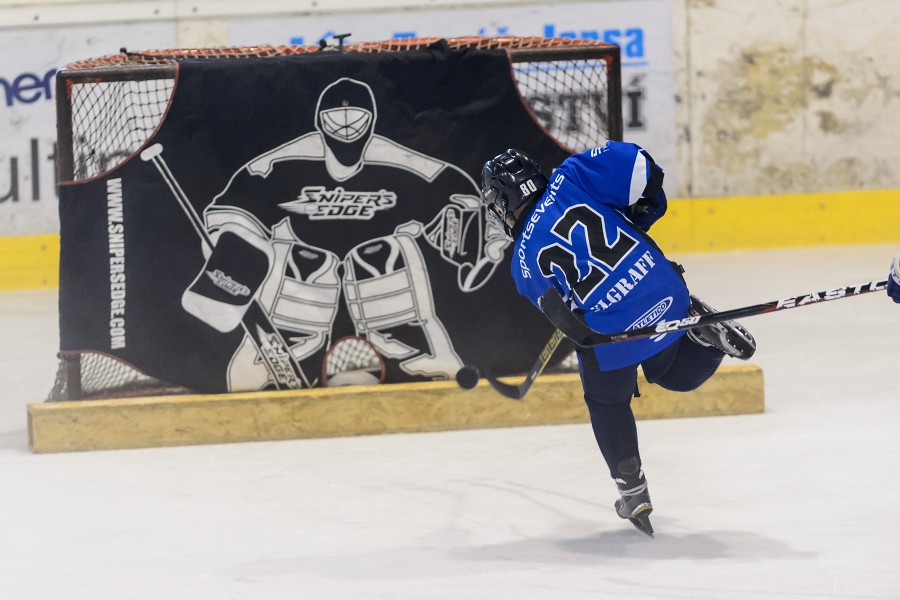 If you want to improve your decision making in front of the net and want to make a difference for your self and your team.
You should come to one of our SHOOTING SPECIAL.
We will teach you different techniques of shooting (forehand, backhand, wrist shot, slap shot) we will also teach you shoot from different game-situations (after a move, through the defender, in a small area, under the pressure, one timers...) from the corner, from behind the net, from the boards , from the blue line, the top of the circle or in close around the net. We will also focus on the net front presence (tipping, net front presence, rebounds...).
YOU WILL HAVE 2-3 PRACTICES ON THE ICE AND 1-2 SPECIALISED OFF ICE SESSIONS, during these camps we will focus on these attributes:
PREFECT TECHNIQUE -CORRECTING MISTAKES - POSITIVE ATTITUDE - HAVE FUN AND PLAY THE GAME

. . . LIVE HOCKEY ! ! !